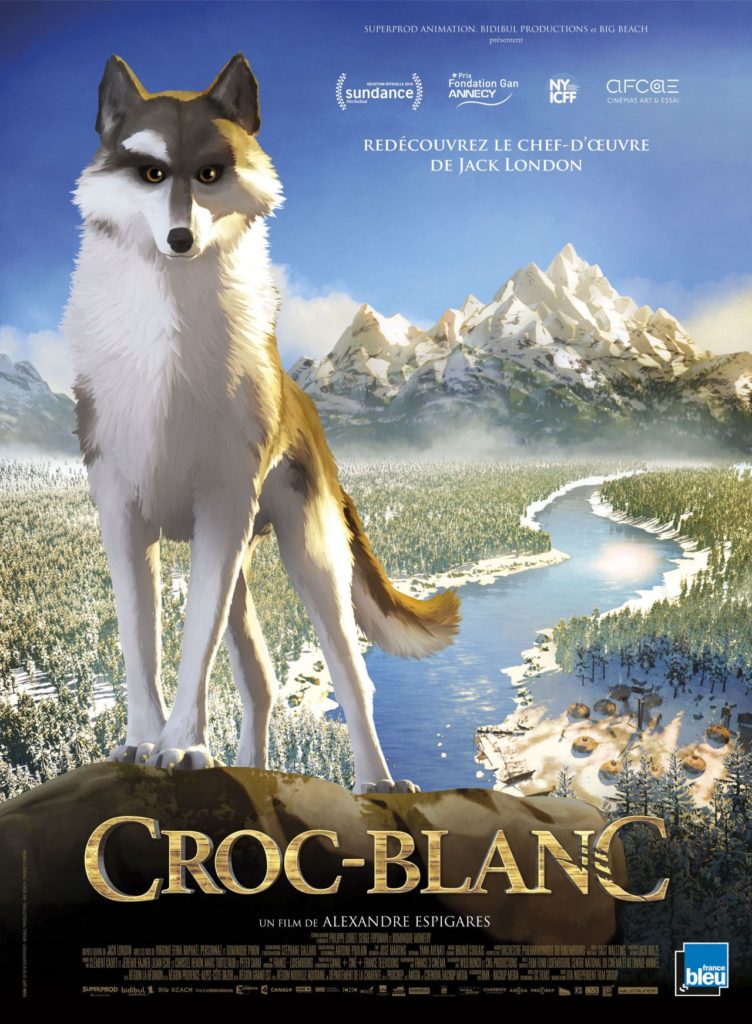 White Fang
SYNOPSYS : Child of a wolf father and a dog mother, White Fang lives following nature's laws. In his early childhood the loss of his father and the famine teach him the fragility of life. As every young wolf he experiences the power of Nature, generous but ruthless, and learns how to survive.
A all new world opens up when he meets an indian tribe in which he settles rapidly. But in this new world, human's world, new dangers arise, more incidious than he ever came across in the High North….
GENDER:
Animated film for cinema 90′ – 3D relief
Director: Alexandre Espigares
Graphic concept: Stéphane Gallard, Antoine Poulain
From the novel by Jack London
Screenplay: Dominique Monféry, Philippe Lioret, Serge Frydman
Producers: Superprod, Bidibul Productions, France 3 Cinéma
Broadcasters: Canal+, Cine+, France 3
Distributor France : Wild Bunch
International Distributor: SC FILMS
Support and partners: Developed with the support of Film Fund Luxembourg, Cofinova Développement Puissance 5, Devanim (a Back Up Films fund), CNC and PROCIREP-ANGOA, the Provence Alpes Côte d'Azur Region, the Lorraine Region, the Poitou Charentes Region, the Department of Charente, the Reunion Region and the Alsace Region.
EJT-labo animated in 3D some of the wolves and characters.
RELEASE DATE :
2018 – Copyright : © Superprod – Bidibul Productions
TRAILER: https://youtu.be/Q1w8OfdwfYQ