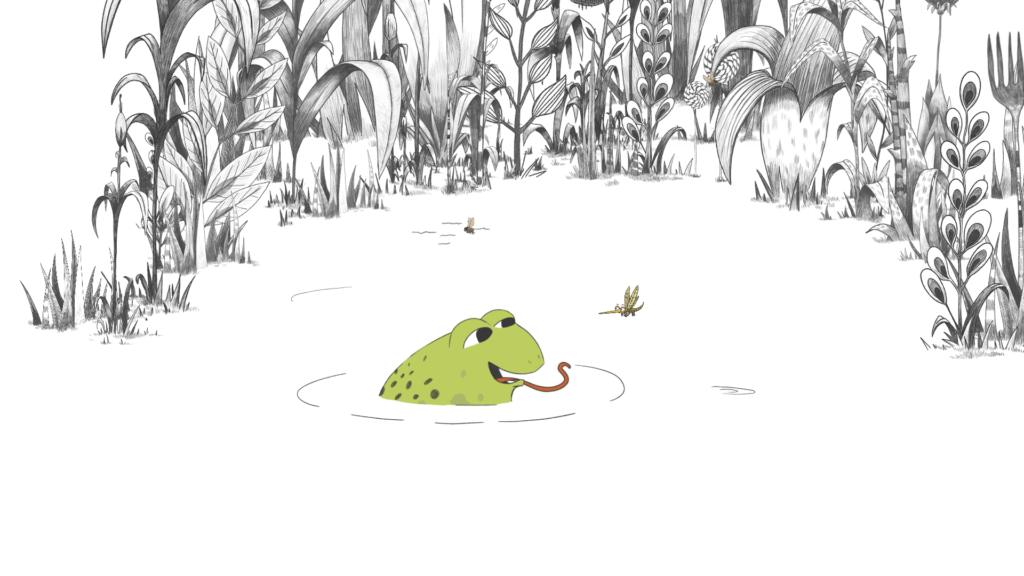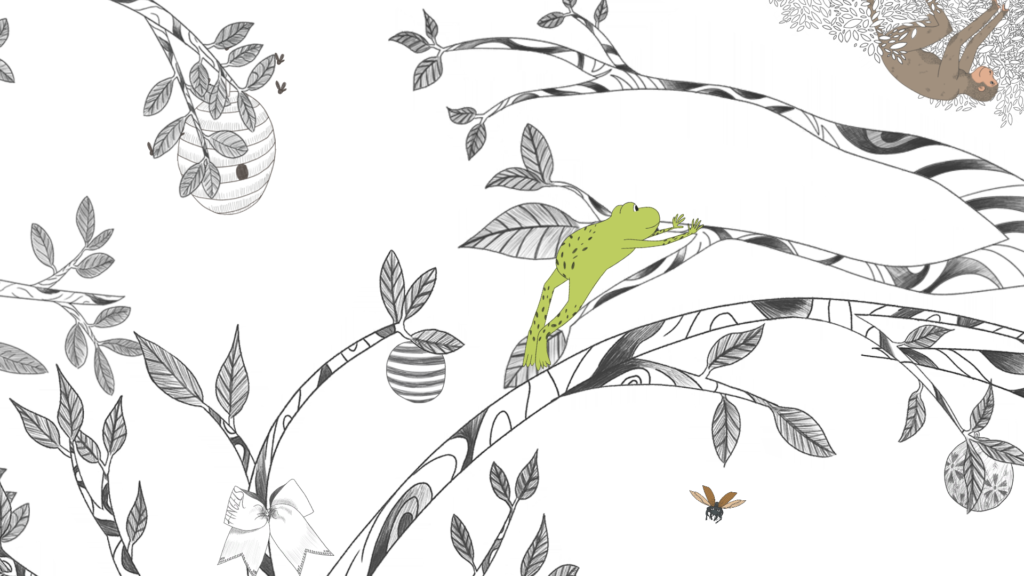 Time to lunch
AT LUNCHTIME
SUMMARY :
The three-spotted toad waits motionless in the middle of the pond. The toad is hungry. Hungry like a wolf! Which dish is refined enough to be worthy of his delicate palate?
À l'Heure du Déjeuner is a funny and poetic story for children, made in an animated strip. Its end won't leave anyone hungry!
CONCEPT:
À l'Heure du déjeuner is the meeting between a cartoon (linear, animated and sound) and a comic book (at your rhythm, fixed and silent). In fact, it's the best of both: À l'Heure du Déjeuner is at your rhythm, animated and musical! You can scroll through it with your fingertips, alone or with your family, loudly or quietly.
FEATURES :
● The application is available on tablet and mobile phone ;
● The artwork is available as an interactive ilô ;
● The work is available as a kamishibai;
● A mediation offer is available, in connection with the interactive ilô or the kamishibai (contact us).
DESIGN :
Text author: Florence Jenner-Metz – Graphic author: Marie Dorléans – Sound creation: Andrea Heisen – Concept, direction and production: Étienne Jaxel-Truer.
Based on the eponymous kamishibai, published by Callicéphale Editions.
SUPPORT:
With the support of the Région Grand Est and the Eurometropole de Strasbourg
RELEASE DATE :
2019 – Copyright : © Let's walk in the woods (EJT-labo)