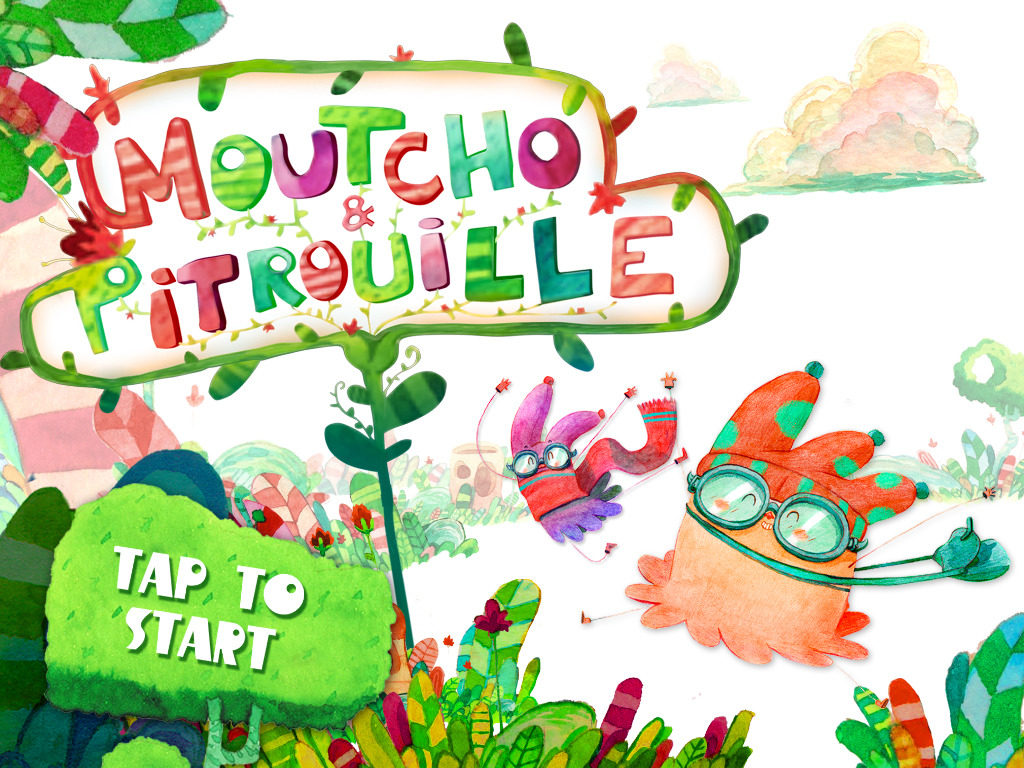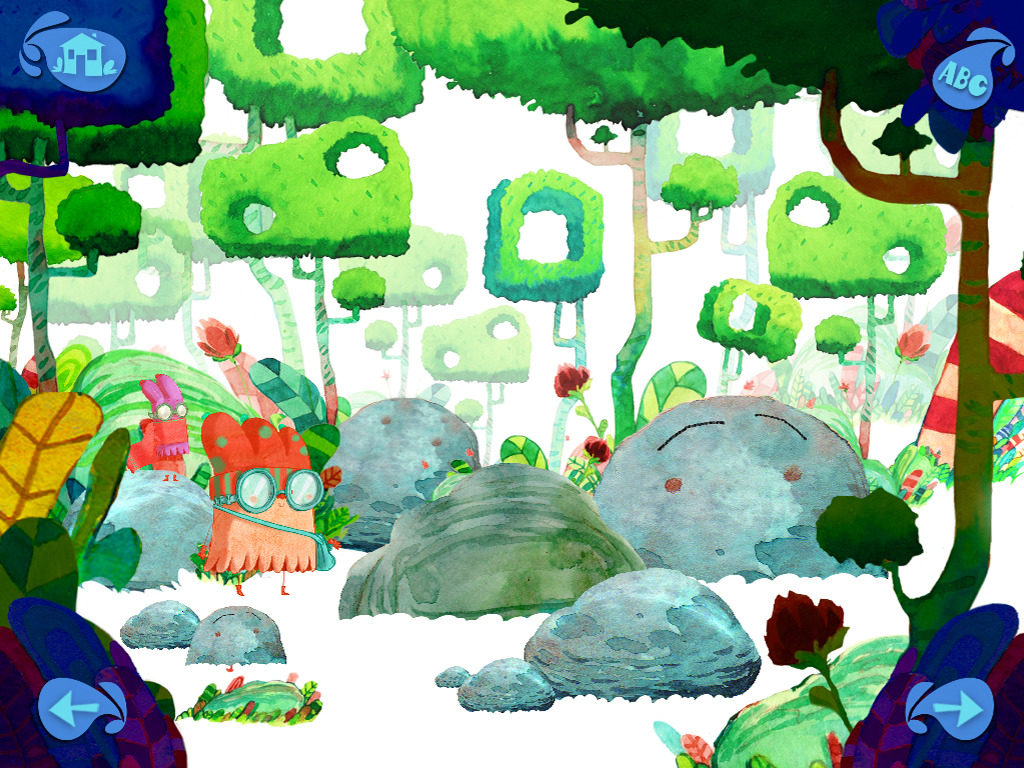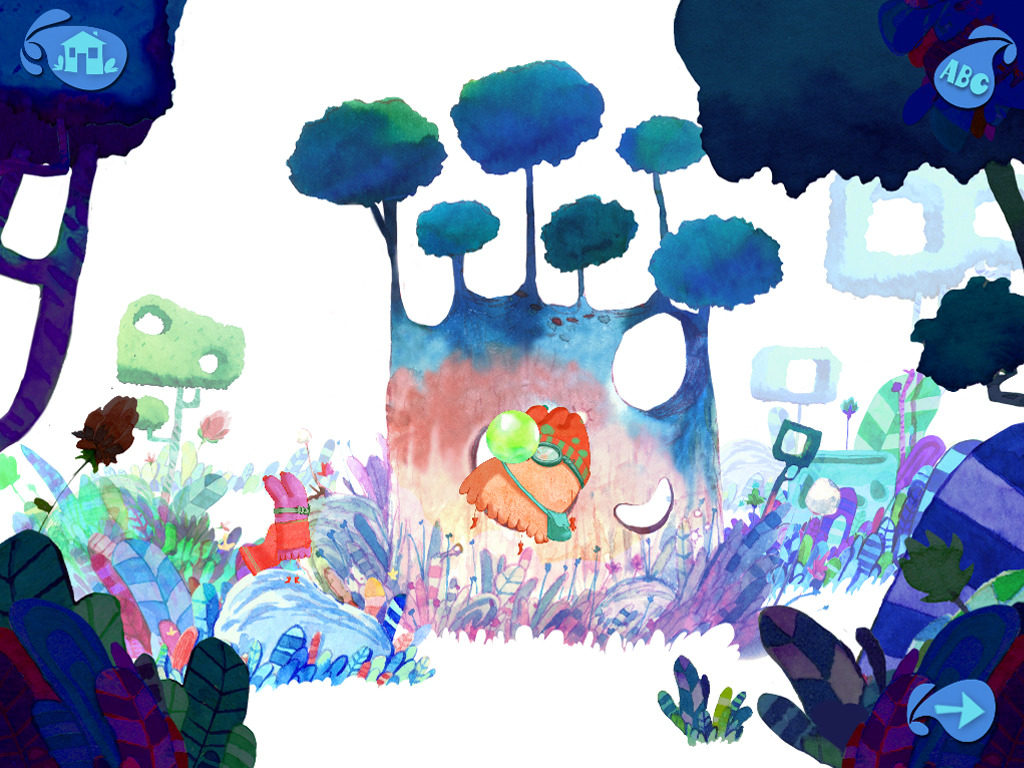 Moutcho & Pitrouille
An interactive story, funny and colorful for young children.
Drawn by Cédric Babouche, writeen by Nadège Pesse, directed by Marina Roel and produced by Étienne Jaxel-Truer. A coproduction Dandeloo & Promenons nous dans les bois.
Download links : episode 1 – episode 2
Website : http://moutcho-pitrouille.com
Facebook page : https://www.facebook.com/MoutchoetPitrouille
CONCEPT :
In Moutcho and Pitrouille's world, everything is living ! Every opportunity is good to animate background and make new characters live. Every flower, every drop of water can spontaneously wake up: the stones giggle, the grass stand up, move and speak.
Episode 1 BANGOO'S GARDEN :
Through this first episode,  you will help Moutcho and Pitrouille make the sun rise.
Episode 2 BULLON AND HIS FRIENDS :
In the second one, you will help Moutcho and Pitrouille send back Bullon the cloud back to the sky.
DETAILS :
– Interactive animations in 3D Pop-ups
– The story is told in 4 langages by really talented actors: french, german, english and spanish!
– Discover a funny and original soundtrack
WIth the support of Région Lorraine, Région Rhône-Alpes, CNC and Région Alsace.
The game won the price "jeunesse international"in Munich in the category
« Interacting with emotions » 🙂