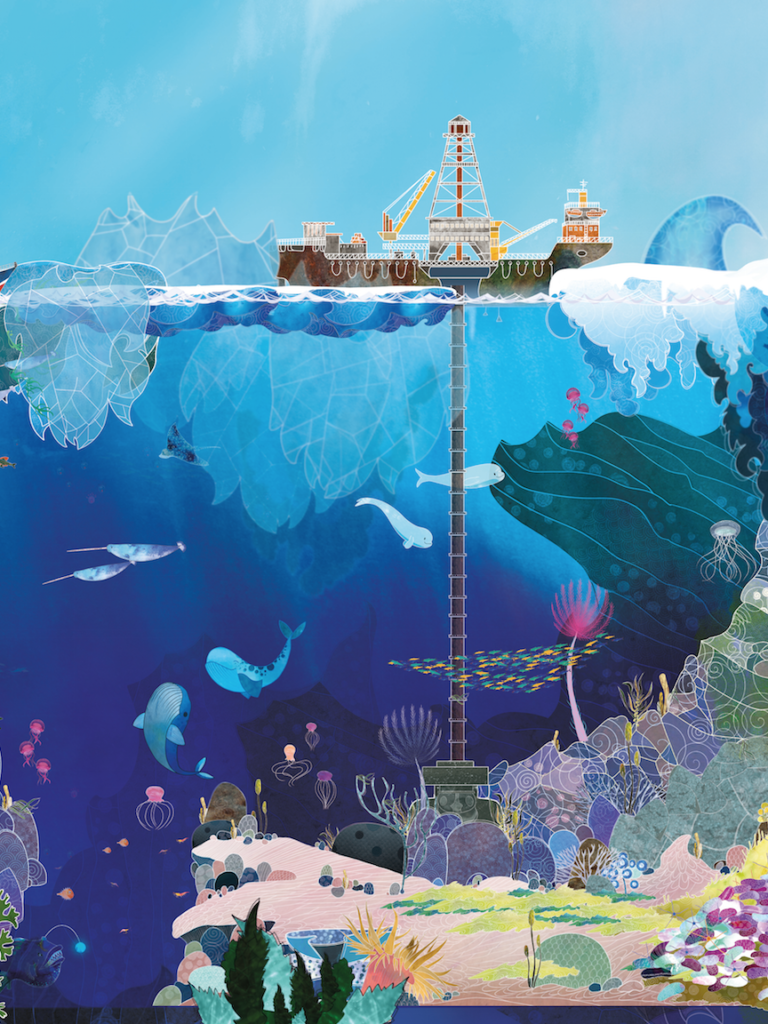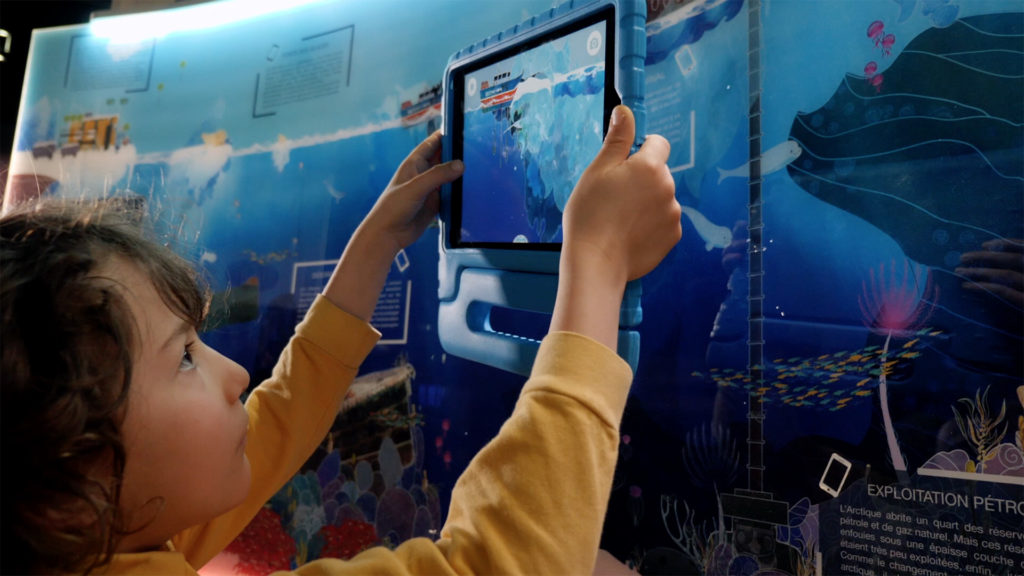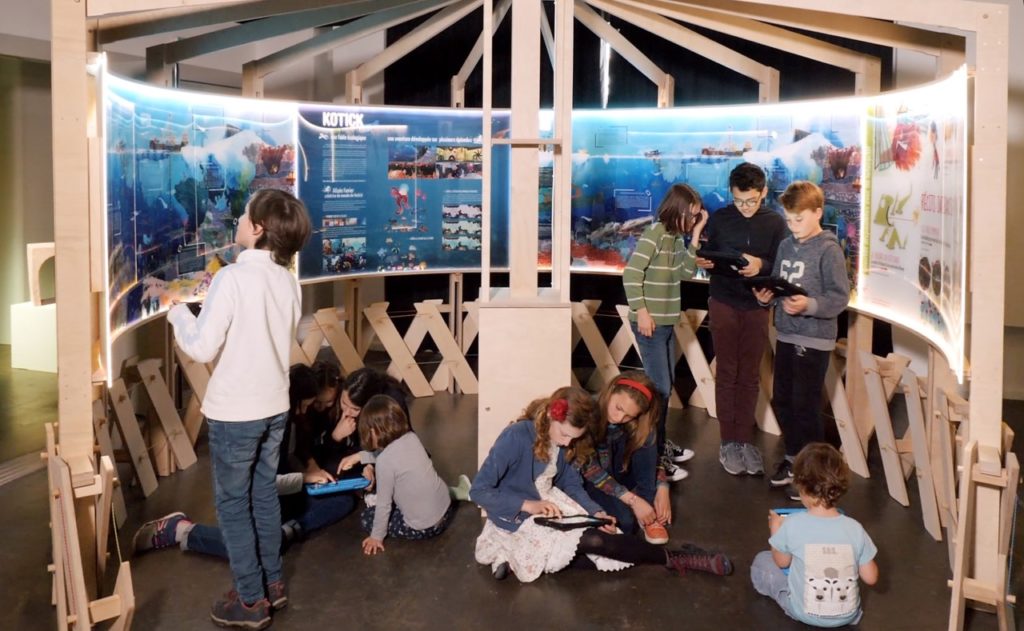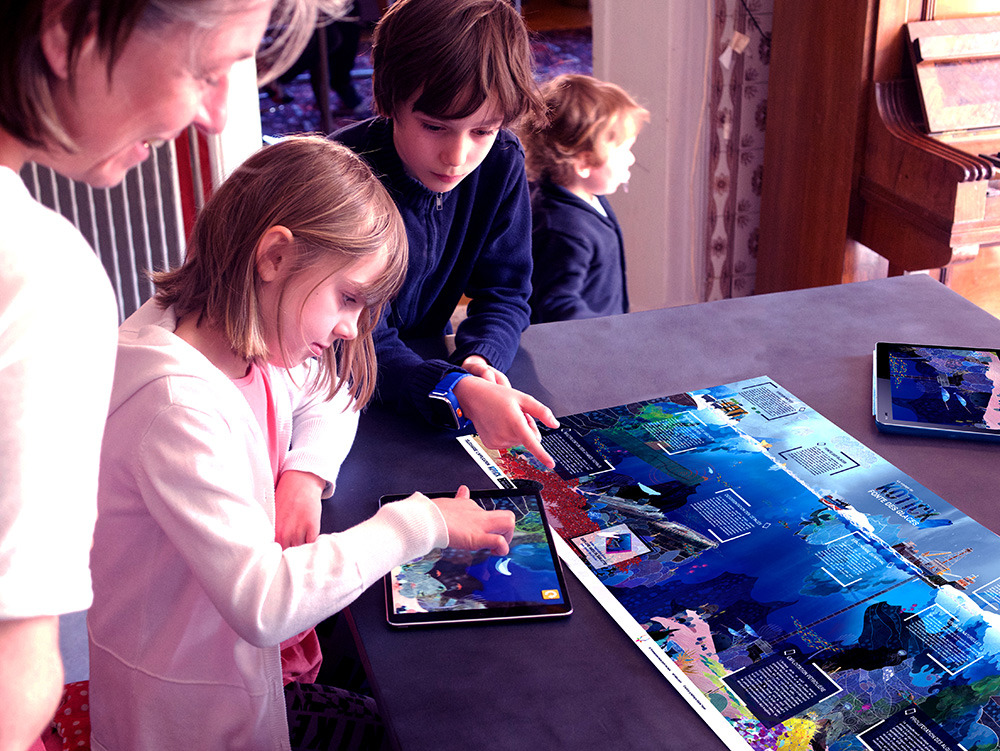 Le Voyage de Kotick
Created by Alizée Favier
Developped, edited and produced by Emine Seker & Étienne Jaxel-Truer
Music: Andrea Heisen
Developpement: Yvan Corsiglia et Anthony Guerin
Scientific consultant : Sarah Lemer
« Le Voyage de Kotick » is inspired by the novel « The White Seal » of Rudyard Kipling, published in « The Jungle Book ». This novel recounts the adventures of a young seal, Kotick, who seeks a better world for him and his friends.
CONCEPT :
The poster pose a challenge to the reader: in a world where animals tend to extinction and humans' ecological imprint gets worse, what would be Kotick's fate today?
STORY:
During this first chapter the reader finds out along with Kotick the scale of the damage dealt to the Arctic Ocean. To help the little seal the reader download the app "le Voyage de Kotick" on a smartphone or tablet. Then he can plunge in the poster as he wishes.
DETAILS :
In total he is invited to solve 8 puzzles in order to improve life in the Arctic Ocean. Progressively, as the experience goes on, the underwater world gets better. The animals saved during the journey are waiting the player in a secret cave with a musical surprise. It's on you to find this mistery place…
For children over 5 years old and for families!
"Le Voyage de Kotick" exists also as an exhibition called "ilô interactif".
Partners :
Région Grand Est, Région Auvergne-Rhône-Alpes, CNC