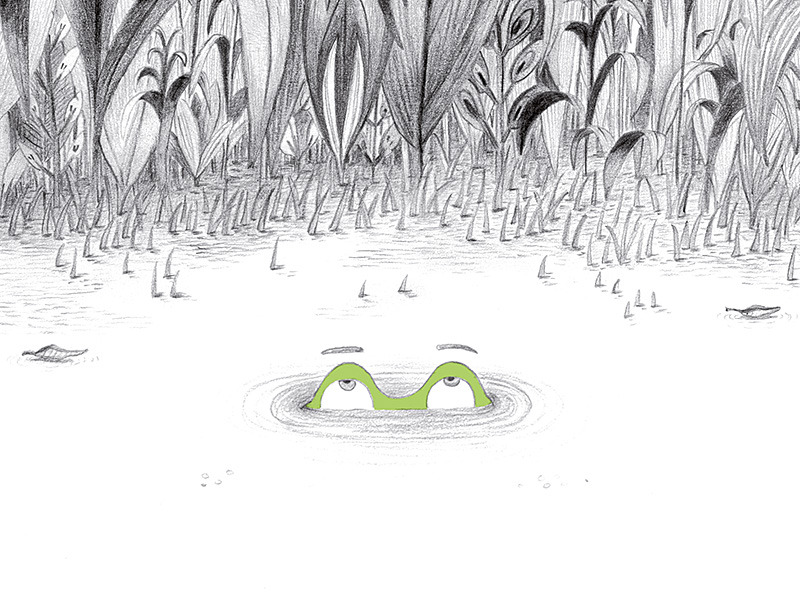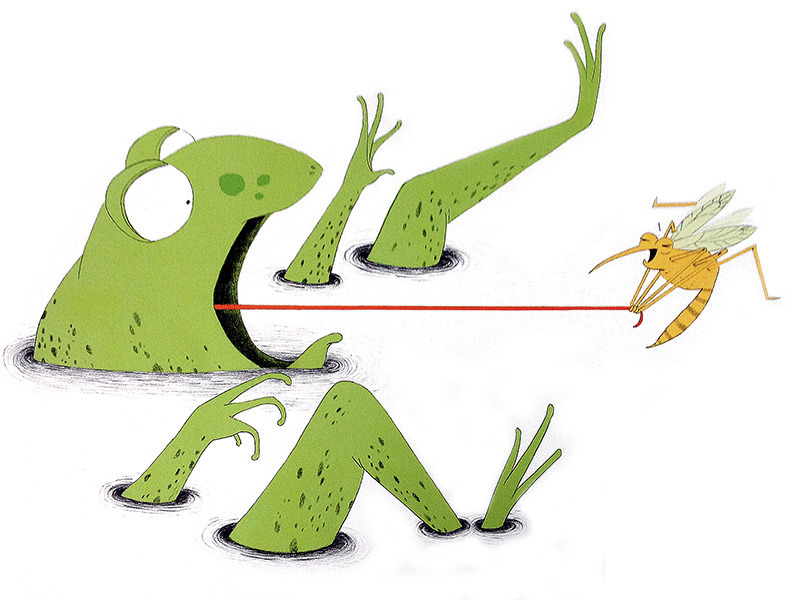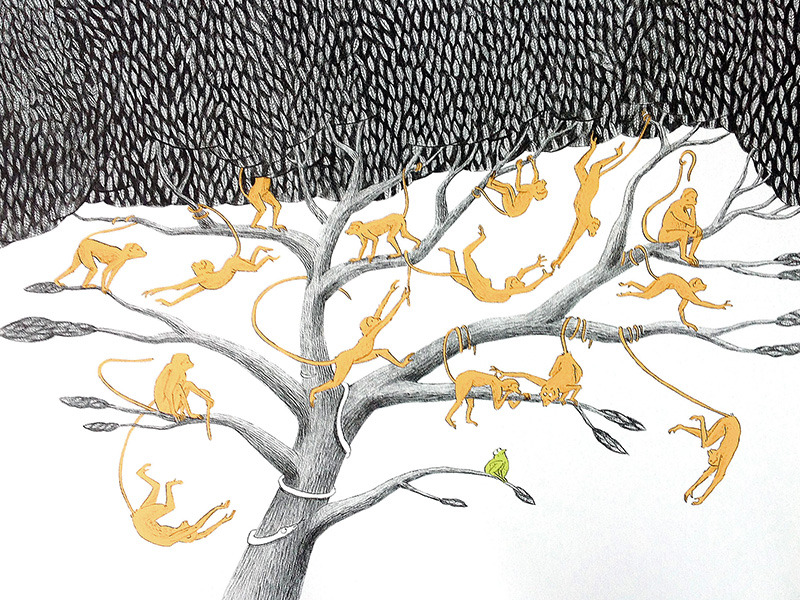 Time to lunch
Text author : Florence Jenner-Metz – Graphic Author : Marie Dorléans – Producer : Étienne Jaxel-Truer
Based on the eponymous kamishibai, published by Callicéphale editions
CONCEPT :
À l'heure du déjeuner is a non linear animated story, whos rythm depends on the narrator reading the story.
To enjoy the experience, you need: a narrator and a screen, which can be connected to a projector and a microphone if we want to telle the sotry to a larger audience.
STORY :
The spotted toad sits motionless, waiting in the middle of the pond. The thing is that he's hungry, so hungry that he could eat a horse! What dish will be refined enough for his delicate palate?
Time to lunch is a funny and poetic animated comic for children with an unexpected and delectable twist. But what exactly is an animated comic? Animated comics combine elements from animated cartoons (linear and animated stories with sound) and from comics (stationary stories without
sound that you read at your own pace). An animated comic brings together the best of both worlds: Time to lunch is an animated and musical story that you read at your own pace! Enjoy scrollingthrough on your own or as a family, reading silently or out loud.
Time to lunch also exists as a kamishibai, published by Callicéphale Editions.
DETAILS :
The app will be available on smartphones and tablets on the AppStore and PlayStore.
PARTNERS :
Région Grand-Est     Eurométropole de Strasbourg